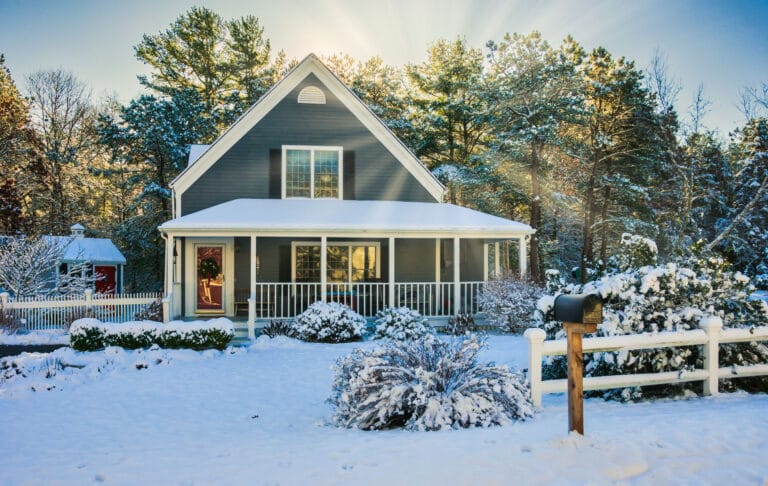 Double-Wall Heating Oil Tanks
Oil heating is still an economical and environmentally-friendly heating technology and, above all, it is unsurpassed in safety and inexpensive. Economical, space-saving, and unproblematic storage of the fuel is also one aspect of the complete heating system. Roth heating oil tanks are designed for this purpose. Roth heating oil tanks are a safe solution for all situations: in detached houses or multiple dwelling units, in apartment blocks or business premises, in new buildings, extensions, or renovations. Click here to find a Roth Certified Installer in your area.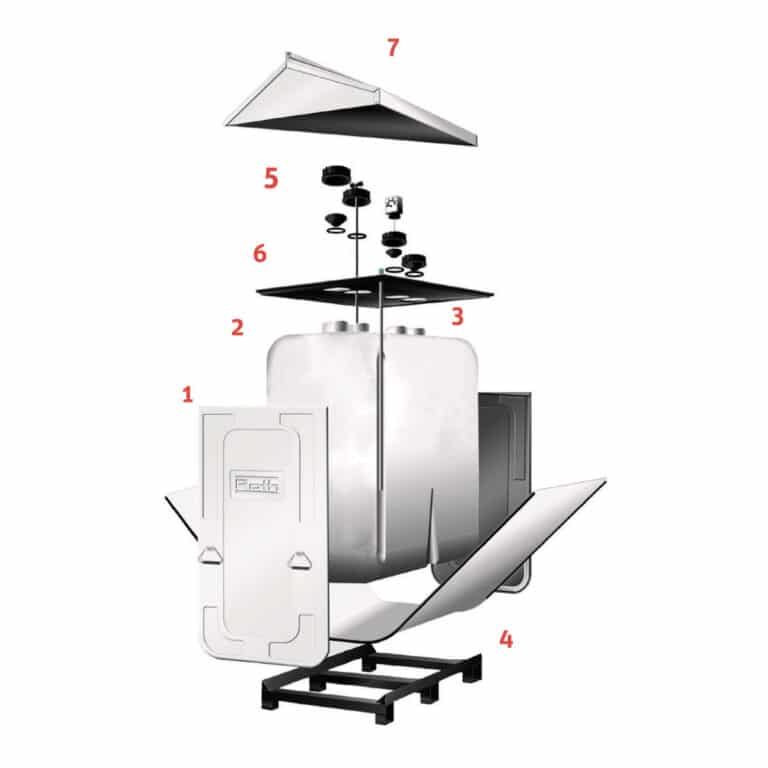 Roth Double-Wall Oil Storage Tanks Residential Oil Fuel Tanks
Weld-free galvanized steel outer tank capable of holding 110% of the primary tank.
Seamless high-density polyethylene inner tank.
Highly visible optical leak alarm.
55% lighter than a 12-gauge steel tank with a larger storage capacity.
Corrosion-resistant steel filling system with external 2″ thread, allowing for an even level in each tank when installed in groups.
Burner feeding system consisting of a fusible link valve and check valve incorporated with supply and return port when using the optional Roth suction assembly.
Cover for outside use
Features:
Up to 50% lighter than conventional steel tanks.
Wide handles on each end facilitates transport and handling.
Removable base facilitates access to tight spaces and offers greater stability.
Compact and economical design. (8 sq. ft. for 1000L)
No fittings below the oil line.
Unique expansion system ensures increase storage capacity and faster, easier fill-ups.
Completely sealed, every one of our tanks is pressure tested and meets exacting quality control standards.
Premier Industry Warranty of 30 years with 10 years insurance, $2 million clean up policy*
*Roth double-wall oil storage tanks come with a 30-year warranty when installed by a Roth Certified Installer.  Becoming certified is free and easy.  For more information on becoming certified, contact us.
Model

DWT 400L

DWT 620L

DWT 1000L

DWT 1000LH

DWT 1500L

Nom. Capacity U.S. Gal (liters)

110 (400)

165 (620)

275 (1000)

275 (1000)

400 (1500)

Length: inches (cm)

29 (74)

29 (74)

43 (110)

51 (130)

64 (163)

Width: inches (cm)

28 (72)

28 (72)

28 (72)

30 (76)

30 (77)

Height: inches (cm)

44 (112)

61 (155)

61 (155)

54 (137)

68 (173)

Min. Height: Inches (cm)

49 (125)

66 (168)

66 (168)

60 (152)

76 (193)

Tank Weight: lbs. (kg)

106 (48)

132 (60)

167 (76)

208 (94)

333 (151)

Shipping Weight: lbs. (kg)

115 (52)

143 (65)

185 (84)

230 (104)

258 (162)
Environmental Protection
Roth double-wall tanks are designed to offer the highest level of environmental protection. Avoid oil spills and leaks caused by defective pipes, couplings, or fittings which are located underneath the tank.  Every inner Roth tank is made out of blow-molded, high-density polyethylene that is seamless, absolutely leak-proof, and corrosion-resistant. In addition, Roth tanks feature top connections to ensure the oil stays where it should. The outer tank is made of leak-proof corrosion resistant steel which is capable of containing at least 110% of the capacity of the inner tank for maximum protection.
Safety and Security
Roth tanks are completely rust-free, inside and out. Minimize the potential dangers and disasters of oil spills and leaks caused by corrosion. The outer tank is made out of galvanized steel, roll seamed (no welds) with an oil and fire-resistant seal, making it one of the safest and most reliable tanks on the market. Roth uses state-of-the-art technology to ensure maximum storage safety and minimum space requirements.
More than 4 million tanks installed
Since 1971 more than 3 million Roth tanks have been installed in Europe and North America. Roth tanks last longer than ever before due to the outstanding quality and the unbeatable guarantee. That is why Roth tanks enjoy such an enviable reputation.
Find a Rep
Find your local Roth sales rep.
Brandinclair HVAC-R Sales
Notes: Atlantic Canada
---
902-397-1637
J.M. Hasick & Associates
Roth Heating Division
Roth Lubricant Division
Roth Wastewater Division
Notes: British Columbia, Yukon Territory, Alberta, Northwest Territory, Manitoba and Saskatchewan
---
250-860-3613
Roth
Notes: Michigan and Northern Ohio
---
888-266-7684
Sharp Environmental
Roth Heating Division
Roth Lubricant Division
Notes: Ontario and Quebec - Oil Tanks Only (Contact Flexco for other Heating Products in Quebec)
---
613-220-9987
Jeffcom
Notes: Ontario - RADIANT ONLY
---
905-658-0329
Flexco
Notes: Quebec, Canada - Radiant Product
---
450-658-9237
Mechanical Solutions NW
Alaska
Washington
Oregon
Idaho
Notes: Alaska, Washington, Oregon, Idaho
---
206-575-9001
Steffens-Shultz
Notes: Central Ohio Only (Bid/Spec)
---
614-274-5515
BoilerSource
Notes: Indiana and Northern Illinois Only (Bid/Spec)
---
847-253-1040
Behrmann Company
Notes: South Illinois Only (Bid/Spec)
---
314-631-4400
Flowtech
Notes: Northern Nevada, only
---
831-239-6297
R.M. Cotton Company
Minnesota
North Dakota
Wisconsin
South Dakota
Notes: (Only NW Wisconsin)
---
763-473-4640
Fluid Handling Inc.
Notes: (excluding NW)
---
414-358-2646
David Gooding Inc.
Delaware
Maryland
Virginia
Pennsylvania
New Jersey
Maine
New Hampshire
Rhode Island
Massachusetts
New York
Connecticut
Vermont
Notes: For the state of PA: Eastern Pennsylvania only
---
508-894-2000
Intermountain Hydronic Specialties (IHS)
Utah
Wyoming
Idaho
Nevada
Notes: Utah, Wyoming, Idaho and Eastern Nevada (Bid/Spec)
---
801-975-0227
McNevin Company
Colorado
Montana
New Mexico
Notes: Colorado, Montana and New Mexico
---
303-322-0165
Radiant Energy Distribution
---
317-353-3823
Hydronic Energy, Inc.
Notes: Iowa and Nebraska (Bid/Spec)
---
Iowa: 515-276-4935
Nebraska: 402-330-1235
Other Locations
Roth Heating Division
Roth Lubricant Division
Roth Wastewater Division
Notes: Other Locations
---
Please contact your regional sales manager.