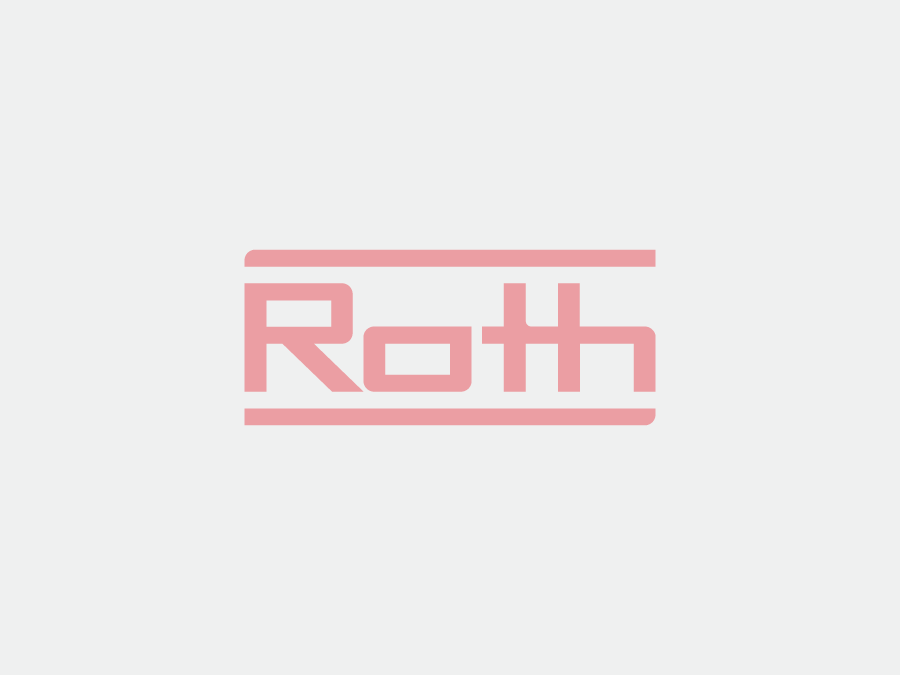 Design Services and Tech Support
Our Roth design team is your partner from inception to completion of your project. We offer a robust menu of radiant services from simple product technical support to design assistance or full-blown project design and material list calculation.
Manual J – 8th Edition Heat Load Calculations
Manual J 8th Edition is the national ANSI-recognized standard for producing HVAC equipment sizing loads for single-family detached homes, small multi-unit structures, condominiums, town houses, and manufactured homes. The manual provides quick supplemental details as well as supporting reference tables and appendices. A proper load calculation, performed in accordance with the Manual J 8th Edition procedure, is required by national building codes and most state and local jurisdictions.
Custom Loop Layouts Written onto CAD and PDF Files
Original CAD and PDF files can be imported into the Wrightsoft design program. Using these as a background file layer, project areas are traced over this layer and once the loop layouts are generated, the loop layouts, the area boundaries, and the loop notation can all be written back to the CAD file or printed as a new PDF with the plan PDF as the background and then provided to the customer. Design drawings can be supplied in landscape or portrait orientation in various sizes for viewing or printing, including letter, legal, and architectural sizes.
Phone and Email Support
Roth technical and support representatives are available Monday-Friday from 8 am to 5 pm EST to assist you with your radiant and snowmelt designs. Our design team can be reached by phone toll-free at 1-888-266-7684, or by email sales@roth-usa.com.
Project Quotes and Material List Generation
Roth's technical design team transfers the layout into a formal project quotation form including a material list with list pricing and quantities.
Looking for Assistance?
Need assistance with a design project or have technical questions?
Find a Rep
Find your local Roth sales rep.
Advantage River Marketing
Washington
Montana
Idaho
Alaska
Oregon
---
253-381-8560
Fulton Enterprises, Inc.
Virginia
North Carolina
South Carolina
Maryland
Tennessee
Notes: East Tennessee counties of Roane, Morgan, Scott, Bradley, Meigs, and Rhea
---
336-882-7111
Brandinclair HVAC-R Sales
Notes: Atlantic Canada
---
902-397-1637
J.M. Hasick & Associates
Roth Heating Division
Roth Lubricant Division
Roth Wastewater Division
Notes: British Columbia, Yukon Territory, Alberta, Northwest Territory, Manitoba and Saskatchewan
---
250-860-3613
TD Sales
Notes: Bakersfield South
---
760-635-3495
Sharp Environmental
Notes: Ontario and Atlantic Canada
---
613-220-9987
Jeffcom Corporation
Notes: Ontario - Radiant and Plumbing
---
905-658-0329
Sharp Environmental
Roth Heating Division
Roth Lubricant Division
Notes: Ontario and Quebec - Oil Tanks Only (Contact Flexco for other Heating Products in Quebec)
---
613-220-9987
Ten Point Sales
Colorado
Utah
Wyoming
New Mexico
---
303-233-3883
VSA, Inc.
Louisiana
Texas
Mississippi
---
214-353-0765
I & N Marketing Group, Inc.
Illinois
Kansas
Missouri
Iowa
Nebraska
---
515-758-2956
Mersch Budco & Associates LLC
Notes: Northern California, Northern Nevada
---
650-566-9260
New Horizon Sales
---
602-437-4795
RepCo Sales Agency
---
503-663-0618
Output Sales, Corp.
Ohio
Pennsylvania
Indiana
Kentucky
West Virginia
Notes: Western Pennsylvania, West Virginia excluding Eastern Panhandle
---
724-334-5600
H2O Reps, LLC
---
770-295-9736
Integrity Sales
---
863-581-0687
Pro-Source Sales
Maine
New Hampshire
Vermont
Connecticut
Massachusetts
Rhode Island
---
203-329-1315
Cadco Marketing
Delaware
Maryland
West Virginia
Virginia
Notes: Eastern Panhandle West Virginia
---
804-337-9864
Flexco
Notes: Quebec, Canada - Radiant Product
---
450-658-9237
Mechanical Solutions NW
Alaska
Washington
Oregon
Idaho
Notes: Alaska, Washington, Oregon, Idaho
---
206-575-9001
Steffens-Shultz
Notes: Central Ohio Only (Bid/Spec)
---
614-274-5515
Roberts Mechanical Equipment Co.
Notes: Northern Ohio Only (Bid/Spec)
---
(216) 365-5673
BoilerSource
Notes: Northern Illinois Only (Bid/Spec)
---
847-253-1040
Behrmann Company
Notes: South Illinois Only (Bid/Spec)
---
314-631-4400
Flowtech
Notes: Northern Nevada, only
---
831-239-6297
R.M. Cotton Company
Minnesota
North Dakota
Wisconsin
South Dakota
Notes: (Only NW Wisconsin)
---
763-473-4640
Fluid Handling Inc.
Notes: (excluding NW)
---
414-358-2646
Cadco Marketing
Delaware
Maryland
West Virginia
Virginia
North Carolina
South Carolina
Notes: Eastern Panhandle West Virginia
---
804-337-9864
David Gooding Inc.
Delaware
Maryland
Virginia
Pennsylvania
New Jersey
Maine
New Hampshire
Rhode Island
Massachusetts
New York
Connecticut
Vermont
Notes: Eastern Pennsylvania, Southern New Jersey, Upstate New York
---
508-894-2000
David Gooding, Inc.
Notes: Metro NY, Northern NJ
---
781-760-8199
A&I Sales Associates
Notes: Florida, Alabama, Georgia
---
770-439-9200
CJ Kennedy
Notes: Nevada and California
---
714-978-9496
Gentsch & Associates, LLC
Notes: Ohio (excluding Toledo), Indianapolis, and Kentucky
---
330-666-7500
PECO
Notes: Lower Michigan (Bid/Spec)
---
616-784-7636
WIS Associates
Notes: Michigan and Toledo, Ohio
---
586-231-5021
Intermountain Hydronic Specialties (IHS)
Utah
Wyoming
Idaho
Nevada
Notes: Utah, Wyoming, Idaho and Eastern Nevada (Bid/Spec)
---
801-975-0227
VSA Inc.
Arkansas
Mississippi
New Mexico
Oklahoma
Tennessee
Texas
Notes: Texas, Louisiana, Arkansas, Oklahoma, New Mexico, Mississippi and Western Tennessee
---
214-353-0765
P&G Marketing Associates
Minnesota
North Dakota
South Dakota
Wisconsin
Kansas
Nebraska
Iowa
Illinois
Missouri
Notes: Minnesota, Wisconsin, North Dakota, South Dakota, Kansas, Nebraska, Iowa, Illinois and Missouri
---
785-764-0604
Other Locations
Roth Heating Division
Roth Lubricant Division
Roth Wastewater Division
Notes: Other Locations
---
Please contact your regional sales manager.